After rain and delays our 2nd floor subfloor is finally complete. This is just about 80 days since the 1st floor subfloor was complete. To put this in perspective, up the road from where I live now about 80 days ago there was a wooded lot, and today there is a completely framed, wrapped, and roofed house on it, they're now on siding and windows. In that time I got 1 floor of framing. The ICF contractor cannot start back until Monday so, now that it finally stopped raining and we have nice weather, we're not making upward progress. I feel that weather has been so unkind that every day with good weather should be seized with a vengeance.
But the 2nd floor subfloor is done and today was finally sunny and I was able to get some nice pictures. The house already looks so tall and the view already seems so elevated it is hard to remember this is only the 2nd floor. There will be 2 more floors in the towers, and then you can go on the tower roofs to get even more height if you wanted a truly spectacular view.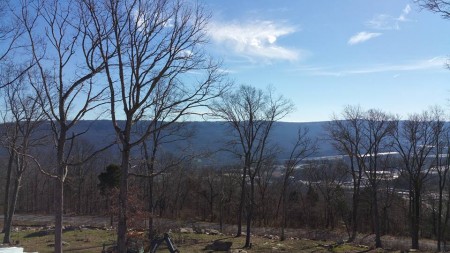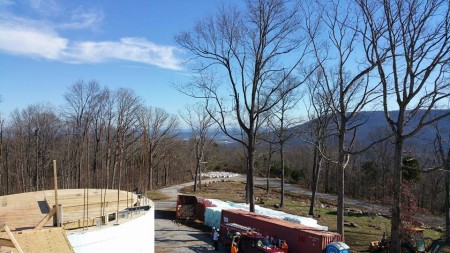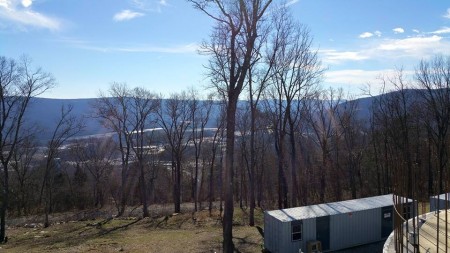 I have also had dirt delivered for my vegetable garden, a really sort of high end soil. I need to still till it down and mix it with the forest soil that is underneath, and then put in a deer proof fence. But I will be able to grow a whole bunch of veggies with this garden (5000 sq/ft for veggies, 1000 sq/ft for chickens). I've dreamed of having a garden this big for years. I am currently seeking to hire a fencing contractor to put in the fence for me, should anyone have a referral.