The 2nd floor walls were poured last Friday, Saturday they were knocking bracing off, and now we're waiting on the heavy steel to start. The crane is up there today but they didn't get started. In the meantime the pool steel is pretty much all formed and so one of these days that will be done, and my garden fence was finished today.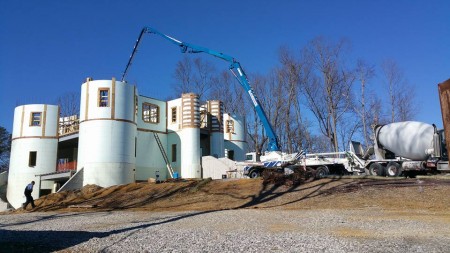 I had the hardest time trying to find someone to build my fence. It isn't a complex thing, and people build these all the time, it is a deer proof garden fence, or people often use it for chickens as well, in my case I'm using it for both. But all it is is an 8 foot wire fence with wood posts. Simple right? But I couldn't get a fence company to bid it, and it isn't a small fence, over 400 linear feet. Decent size job I figured, but I couldn't get people to return my calls, or give me bids, or give me bids what I wanted (like I would tell them what I wanted, then they would quote me something else).
Then I found Jesse from Generation Fence and he had my fence up in, I think, less than 10 days after I called him at a good price.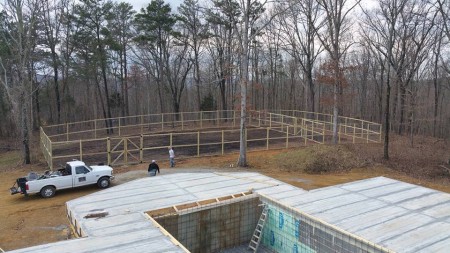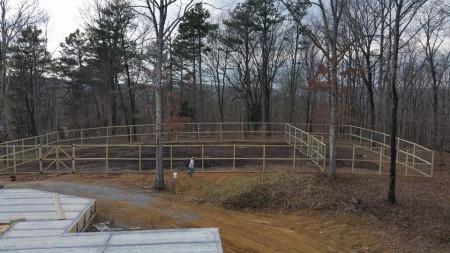 Now I have over 5000 sq/ft of gardening space, and an over 1000 sq/ft chicken run. The house may not be done, nor is it likely to be until another summer passes, but I will be planting in here in a couple weeks and gardening all summer.
We're into February now, so we didn't quite get the 2nd floor done in 30 days (I consider it done when the subfloor above is on), but I'm keeping my finger's crossed it will be done by the end of next week which will put us somewhere around 40 days, cutting in half the 1st floor's 80 days. Though I do hate it when we have day's like today, where we catch a break and don't have forecasted rain, and we don't make much progress down the critical path.