Nothing beats new construction in terms of quality, energy efficiency, or ease of installation, but generally nothing beats old construction in terms of quality, story, or cachet. Many times when people are building historic houses they like to seek out reclaimed materials to add character to their construction. We are largely not doing this.
We have a copious amount of beams in the construction, and using reclaimed wood would be nice, but its very expensive, and even though we're building an amazing home, we still have a budget. You can buy new timbers that have been hand hewn to look old for less than old timbers. Same with flooring.
However, I have purchased a few items for integration into the castle that are antiques.
The first are a set of doors. These gothic doors with stained glass transom were salvaged off the Ruffin Nichols Memorial African Methodist Episcopal Church in Philadelphia prior to being demolished. This church is pre-civil war, and was built in 1844. These doors I purchased were made of American Chestnut, a species of wood extinct in the lumber trade due to blight. I think it is utterly cool that when entering my castle you will walk through gothic doors from 1844 from a tree that can no longer be grown for lumber (the blight kills all chestnuts prior to reaching harvest age now).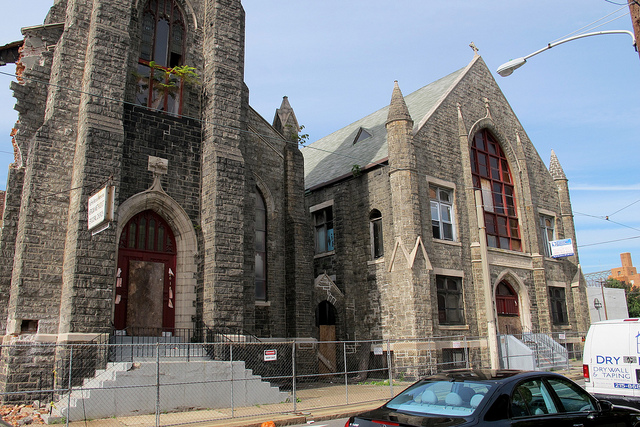 My builder was not too excited about this when I first told him I wanted these doors, he was rightfully concerned about trying to get them to work, to fit snugly, energy sealing, and the like. However I simply told him I wasn't planning to use these doors an exterior doors, but interior ones. I imagine in fact they'll be open most of the time. You see our house features an entry vestibule, a gatehouse or barbican. You essentially enter the front door (which will be newly manufactured, and bronze), and find yourself in a small room with another set of doors to enter the house proper, it is this second set of doors that I am using these reclaimed doors for.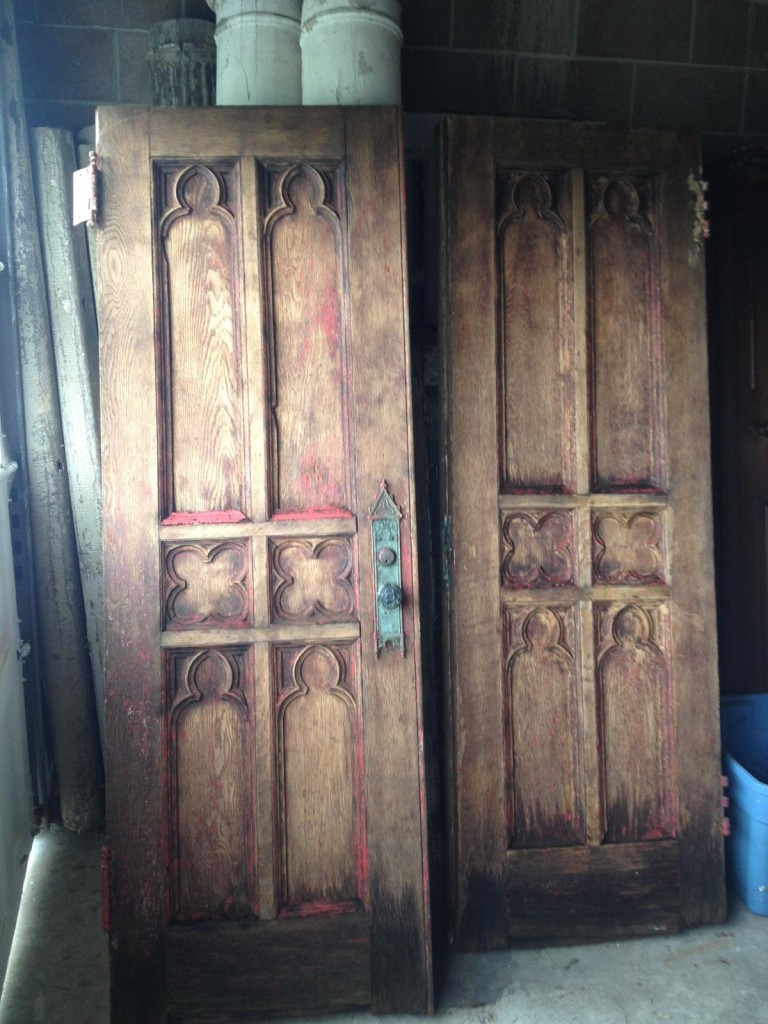 When I saw these doors, with a total height of 10 feet, and the gothic detailing, I knew they would be perfect for this spot with my first floor ceiling heights of 12 feet.
I also purchases a couple antique wood mantles from around the 1920s.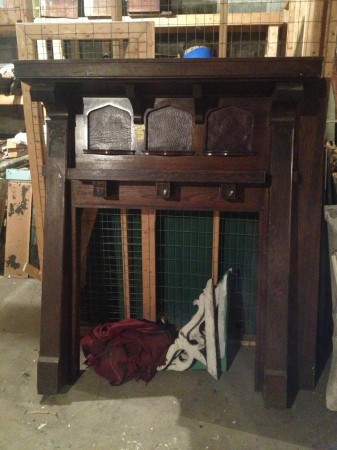 There is a possibility that someone else will catch my eye, but at this point I do not plan to purchase any additional antique salvage building materials.