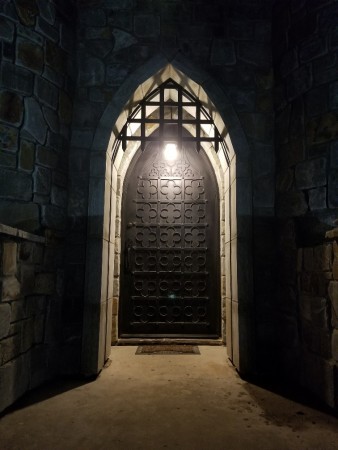 We moved in back in September. It has been a busy period of time for us. There are myriad things still to be posted about, and the place isn't done, not by a long shot. The masonry trickles on every so slowly and of course we cannot do any landscaping or the driveways until the Masonry is completed.
The interior isn't even fully done, we've lived here as various parts have been finished. Last week the last major thing was finished, which was the the first floor fireplace mantle staining and finishing, now all that is left on the interior are touchups.
The exterior though, sometimes I think it will never be finished. We also need our pool finished but at this point it is a bit moot as it is freezing outside.
Am I happy with how things have turned out? Yes, I hate to toot my own horn (okay, I love to toot my own horn) but I did a great job designing the place. All the little things I wanted or designed really turned out well. It is a well designed well laid out house, we have many floors sure but with the central and easy location of staircases (and on the topic of stairs, there is such a thing as the castle diet, eat whatever you want and then live in a house with 100 stairs and watch the weight melt off) no where is inconvenient to get to. I especially am happy with the lighting design I did. Both the ability for daylight to filter in through the skylight, but also the lighting design when the sun goes down and I turn on all the accent lights. It is gorgeous.
But there are some regrets and some unexpected things. Sound really carries because of the open layout. It isn't hard at all to reach the third floor from the first. A single (nice) speaker in my great hall can fill the public spaces of the castle with sound. But at the same note, sound does carry, so if you want it to be quiet, and there are kids around, well….
I spent a lot of money on an intercom system, and more money on wiring it in, and then Amazon comes along with Echo devices and for far less money I could have put a better hands free intercom room in each home, and I have done this mostly because my electrician has never finished the intercom system (on which the doorbell was to rely, so we have no doorbell) but I could have saved thousands to just not do this at all.
I also think if I could go back in time I would choose not to use the faux slate shingles on the small bumpout we have that includes a roofing section over a compound curved stair and it is being a huge handful to roof taking days and days of work (not done yet) and a very high quality asphalt shingle would have been done in a day for far far far less money. I had to pay a thousand dollars just for shingles for the sides of the curve.
There are some issues with my steel doors, which are very nice in appearance, but not performing well keeping the cold out. Storm doors just don't look great on a castle you know?
If I could go back in time I would fight tooth and nail not to use steel framing in my subfloors at all, it is noisy and I just don't like it at all, it was also expensive and slow. I also would do my skylight differently. I love my skylight it is one of the most important architectural features of the castle and it provides an immense emotional benefit having all that daylight coming down inside. I can see the moon from the interior on my house you know? I can see stars. Its nice. But the thing leaks water and isn't remotely insulated. I think I lose a ton of heat out of it. I would keep it if I could go back in time but I would frame it up like a roof, not have it be 100% glass, and then put in normal skylights that are made with double paned insulated glass and made to be water tight. Right now I have a clear tarp over it like what they use on commercial greenhouses, it keeps the water out and provides some degree of additional insulation. Of course, on a sunny day, the thing collects heat. In the summer I have considered getting a shade cloth to keep some of that heat out. But its nice on a sunny winter day.
I'm not fully happy with my floor. I like how it looks but not how it is performing. For one, way too much work happened in the house after the floor was done, the place was not kept clean and drywall dust was constantly being tracked up from the basement and elsewhere thanks to people not wiping their feet and much of it has settled into the pores of the wood. The wood needs some additional treatment to prevent things from soaking in but I'm not sure what yet. Some other kind of penetrating oil, maybe a wax, I want something older and authentic. Currently it has two coats of Watco Danish oil.
One unexpected benefit I didn't plan was the basement's ability to stay warm. Just the way I laid things out the main living area of the basement does not have hardly any exterior walls in it (and what it does have still needs to have some earth piled up against it so it will get even better). So there are closets and other things around creating a sort of buffer and with all the walls, even the interior ones, being insulated ICF, the basement stays very warm.
I am going to try to fill in some more blogs on some details I haven't done yet in the coming weeks.
I do love the view, the sunrises are amazing.